[MUGEN1.0] Belated 2017 April Fools Eye of the Buttholder released by borewood2013 on 2017-04-17:
MUGEN Screen Shot
Preview

: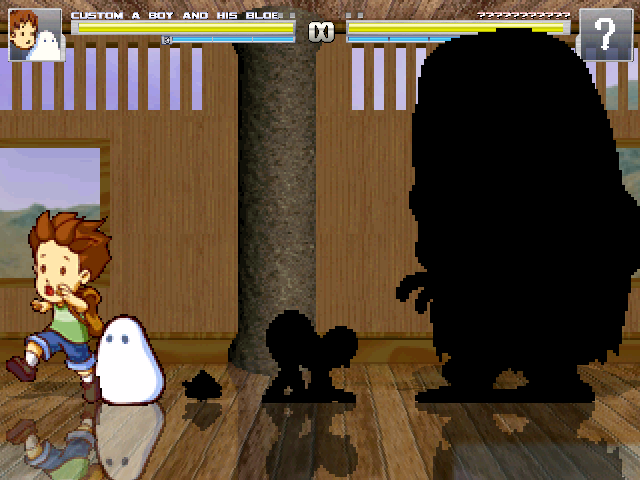 in case servimg not working for you...:
MUGEN Video Preview

:
This is my super-belated 2017 April Fools MUGEN release...........
I like playing the GBA Gegege no Kitarou: Kikiippatsu! Youkai Rettou video game.
I think some enemy in that can be good for a 2017 April Fools mugenization....and I choose Shirime as the "Eye of the Buttholder" LOL.

Also, a scary-looking boss Kouryu is also used in this 2017 April Fools MUGEN release....
Some attacks you can try to guard/block (i.e. Kouryu's falling rocks attack), and when you cornered you might be able to guard/block too...
You have to watch the demo MP4 video to get my MUGEN hints for trying to kill this "Eye of the Buttholder"....

If you have trouble figuring out my MUGEN hints (or have found any MUGEN errors), then you can try to contact me at MMV here.
Download from my OneDrive here:
https://onedrive.live.com/?id=7DB65F02B0BBD12E!1180&cid=7DB65F02B0BBD12E
-------------------------------------------------------------------------------------------
I have been busy in real-life so this April Fools MUGEN release of mine has been greatly delayed........

I also have a 2017 Easter Holiday MUGEN release (a 2DFM95 Moai), but it is getting the same delay as well..........
.........
So many MUGEN things to do, so little MUGEN time to use............