2017-09-11

:

Australians urged to eat kangaroo meat!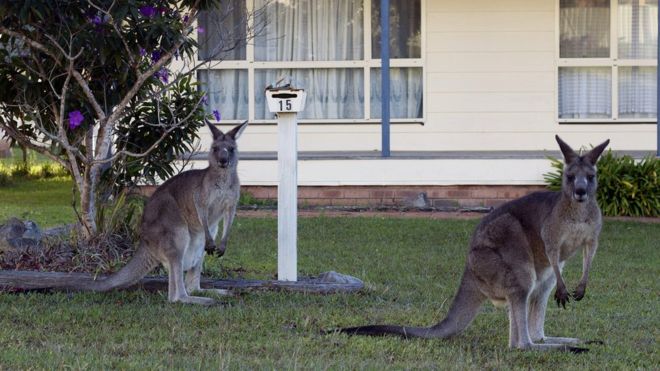 Landholders and ecologists in Australia are warning wild kangaroo levels have become unsustainable, urging Australians to eat more kangaroo meat.
Government figures show there were almost 45 million kangaroos in 2016, which is almost double the human population of Australia.
Have you ever tried to eat some kangaroo meat before?  

I haven't (yet).  And I guess it probably tastes like beef or deer........

By the way, in China, the only way to be able to try kangaroo meat is by the Australia export:
Here are some of the impressive features of kangaroo meat
:
OPEN RANGE MEAT
: Kangaroos aren't farmed. They're open range animals and harvested in their own environment. So what you get is a lean red meat that's free from antibiotics, added growth hormones and added chemicals.
ENERGY
: Kangaroo meat has a kilojoule content that compares favourably to other lean red meats.
PROTEIN
: Kangaroo meat is a terrific source of high-quality protein.
FAT
: Kangaroo meat is impressively low in fat, with less than 2% fat. What's more, it's low in 'undesirable' saturated fats.
OMEGA-3
: Kangaroo meat is a source of heart-friendly omega-3's.
CLA
: Kangaroo meat naturally contains Conjugated Linoleic Acid (CLA) – yet another bonus for our wellbeing.
MINERALS
: Kangaroo meat is a particularly good source of the 'must-have' minerals iron and zinc.
VITAMINS
: Kangaroo meat is a good source of valuable B-group vitamins, including Vitamin B12, Vitamin B6, niacin, riboflavin and thiamin.