A new SEGA 16-bit Mega Drive/Genesis game in the making now!

PAPRIUM is a new 16-Bit, post-apocalyptic, outrageous brawler game. PAPRIUM is the biggest Mega Drive / SEGA Genesis game ever made and features multiple game modes, 24 Levels and up to 5 Selectable Characters!
This is a brand new AAA Mega Drive / SEGA Genesis game, developed from the ground up, to be released in 2017! It has been crafted at WM's Magical Game Factory through the Investor's votes, thousands of suggestions and a team driven by true passion and 16-Bit excellence.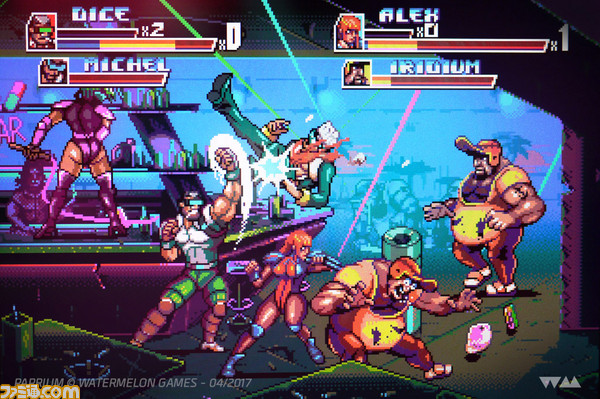 Nothing's too grand for the ultimate Mega Drive/Genesis game:
- Size Shock: 80-MEG, +24 Levels, +5 Playable Characters!
- Speed Shock: Uncompromized 60fps advanced 16-bit visuals.
- Sound Shock: 48Khz x 24 channels (FM, PSG, DT128M16VA1LT).
No detail has been compromized:
- 1 or 2 simultaneous player gameplay.
- Multiple game modes.
- Three save slots for a unseen-before brawler size.
----------------------------------------------------------------------
Official web site here

:
http://www.paprium.com/