Hey guys I guess I'll call this part one of canon edits. I implemented a new super speed movement that kind of resembles dragonball chars in mugen. Along with some gameplay tweaks, I only included canon characters that actually have super speed. This move is only eligible for chars that can move at sub-light speeds or faster and nothing less(not sub-sonic, super sonic) Sorry quick silver lol.
The move is called "super speed dash"    
Here are the following on the list so far:
Flash (Speed Force)
Zoom(Negative Speed Force)
=================================================
Superman
(KRYPTONIAN ABILITY)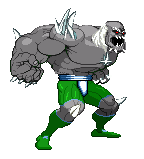 Doomsday
=================================================
Wonder Woman (gift from Hermes)
Shazam (speed of Mercury)
Black Adam (speed of Heru/Horus)
Silver Surfer (Power Cosmic)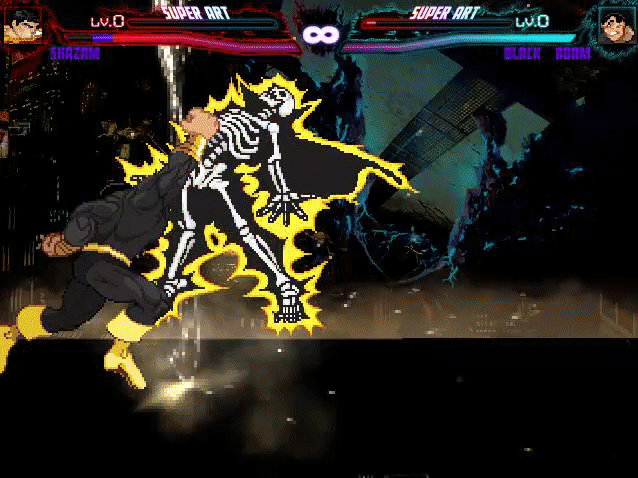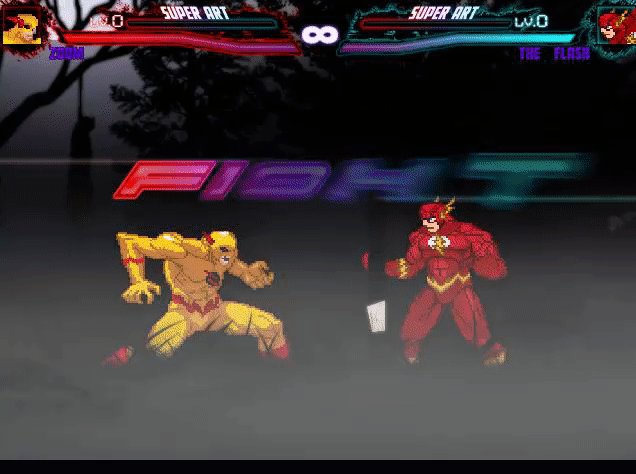 When life drops low Flash's in game speed triples and Zoom slows down time by 3 thus overpowering opponents with their speed but canceling each other out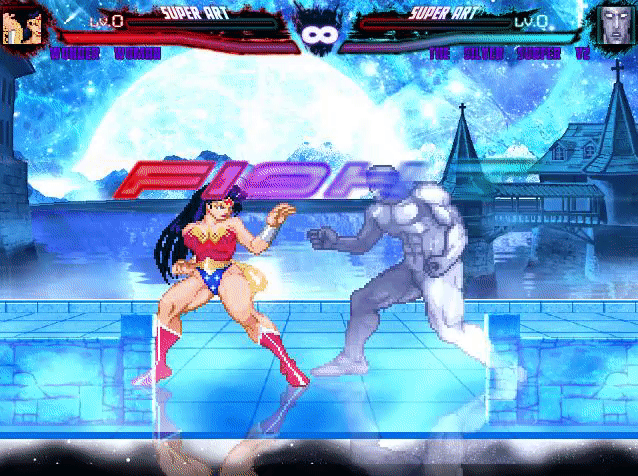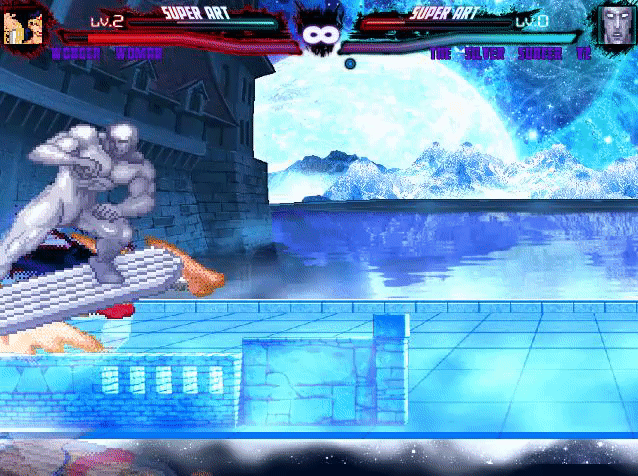 Surfer phases when he taunts now. Intangibility command = "s"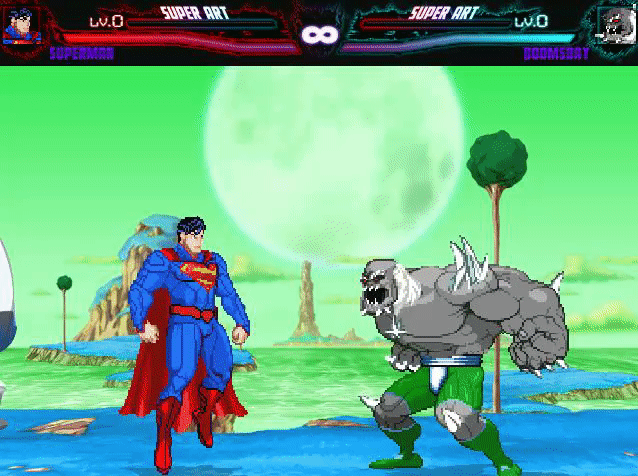 Superman doesnt use speed force or magic to move fast so he creates environmental destruction. When he uses speed, you will see and hear small sonic booms.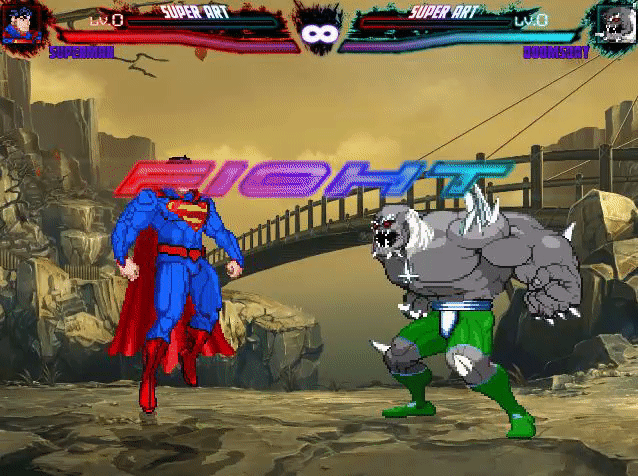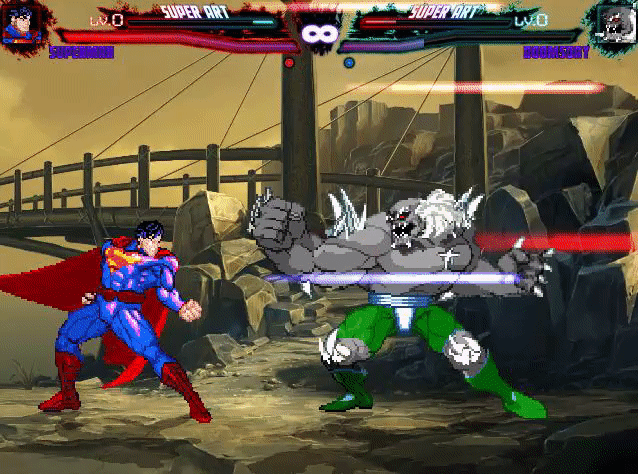 New Doomsday Healing Hyper. He roars and starts to regen health
"Adaptation"
command =
,  
,  
,  
Only the speedsters(Flash/Zoom)
 and Superman
 have an extra speed move called "light speed movemen"t where it gives the illusion of them teleporting when there just moving FTL. The move is a little overpowered since they cant get hit but they cant do much hitting themselves. Enjoy
Patches: http://www.mediafire.com/file/ozly7thd8he8ko2/Canon+Edits%28SuperSpeed%29.rar