JACK SFEX by Armin_iuf Palettes - releasing
6 new palettes.
the secret in palettes is the gradient.
the shading will boost the quality of sprites with a shining effect.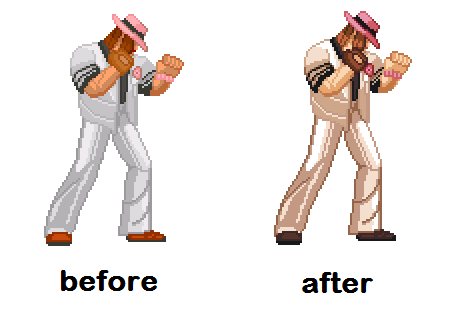 jack and the baseball bat gained new colors too.
the new palettes show the total shading and possible gradient found in jack´s sprites.
armin_iuf is very talented,but the old palette was not helping to show your true work.
download:
mediafire.com file/3yacvcn2cdvh6a2/JACK+SFEX+by+armin_iuf+palettes.rar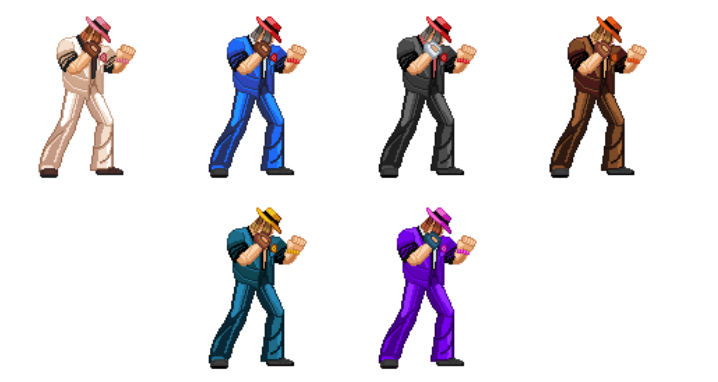 this char is amazing!
really well done! now i make some new palettes for him, i got to see he has so many details i had imagined,your main palette had a gradient deficiency of colors.
it decreased the quality of sprites, same they being of best quality.
i did repair the palettes and now we get see all the great work made by armin_iuf.
the result :
i alterated the line in cns. of 1.1 for only 1,it repaired the twisted sprite and looks very smooth now.
[Size]
xscale = 1         ;Horizontal scaling factor.
yscale = 1  
congrats armin_iuf.