HI EVERYBODY !!!
LET ME INTRODUCE TO YOU MY SECRET PROJECT:
DANZEY LEGENDARY TOURNAMENT FINAL VERSION
FOR ALL PC Mugen 1.0 or older
IT'S AN AI TOURNAMENT (BUT YOU CAN PARTICIPATE TOO)
THE PURPOSE OF THIS TOOL IS:
_HAVE FUN OF course
_Play mugen in real tournament
_TO look a real show with FORMIDABLE FIGHTERS
_to compare the LEVELS OF characters with xp
_to make epic fight!
_new way to play: A.I VS A.I
THIS TOOL DON T CHANGE ANYTHING IN YOUR MUGEN (SCREENPACK,LIFEBAR,ECT)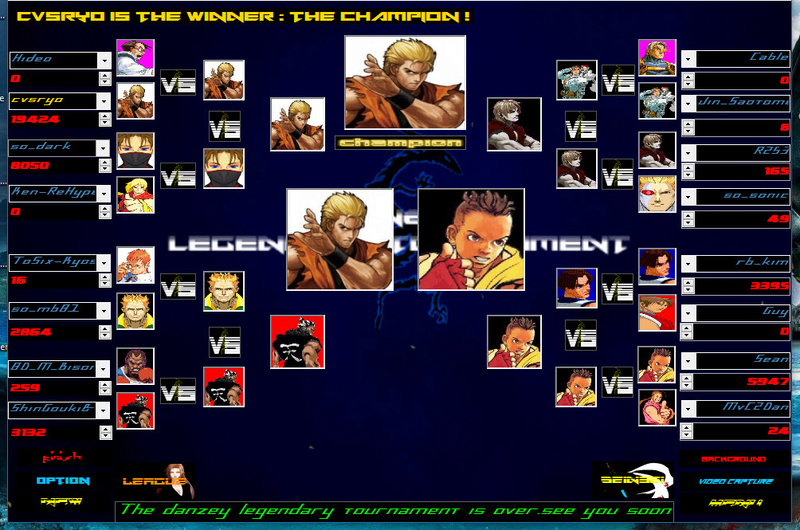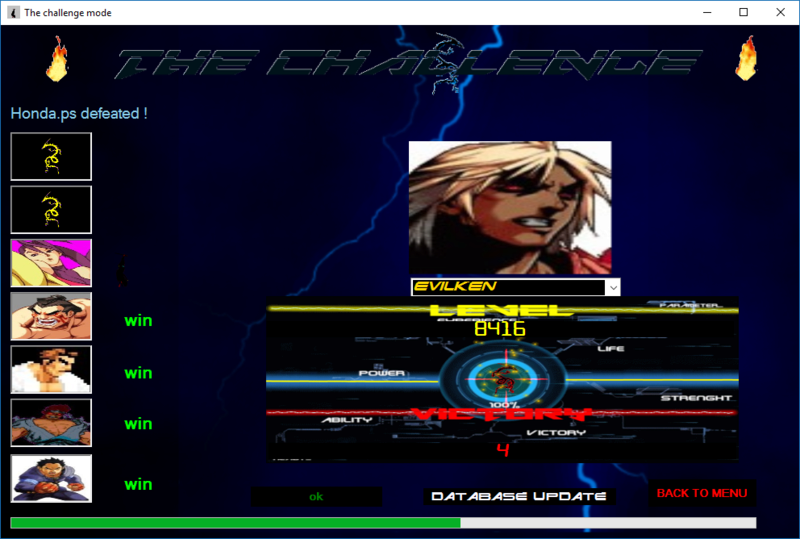 AFTER THREE YEARS HARD WORKING,HERE is a preview!
THE GAME IS AVAILABLE NOW
VIDEO:
What' s news
?
_training mode for AI (BUT YOU CAN PARTICIPATE TOO)
_Challenge mode for AI (BUT YOU CAN PARTICIPATE TOO)
_master tournament mode only for AI champion
_Software for video recorder
_normal mugen mode
_ history area for screenshot from the tournament
_fighter factory area
_notepad portable
_mugen configurator(helpful)
_change background
_level xp for the fighters
_you can record your progress
_for the reward,the ending.def are supported!
MAY 2017 ADD ON DANZEY RANKING : DO AUTOMATICALLY A RANKING FOR THE CHARACTERS
[b]NEW MAY 2017/here a preview
I made a tutorial to use this game!
HERE IS A DEMO PLAY:
IT IS AVAILABLE ON MY SITE:
http://yooa.re/Danzey_Legendary_tournament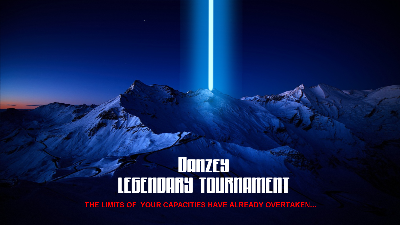 LET COMMENTS please! THANKS FOR YOU PLAYING...