Hey guys, Here I share 4 cap-pals from the multiverse, I tried to make them look alike as I could

 enjoy!
(I can not do separation of colours, in that case would be a bit better

)
Pals for:
SFxT: El Fuerte by Chuchoryu
SFxT: Enero by 26824628
SvC: Eliza by SilentRipper and Divinewolf
MvC3: Hunter by armin_iuf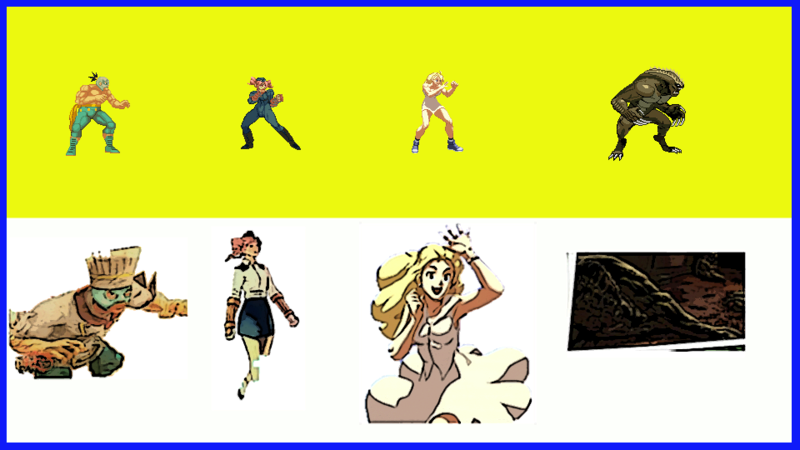 www.mediafire.com/file/ku5kpuur6x33kwk/cap-pals.rar
If you like next will be some of Marvel.
P.D.:  
 I'm editing a Marvel vs Capcom vs Snk, I'm a indie concept designer if someone wants to help, write me and this project will see the light soon, just need additions nothing from zero.