Aℓίcℯ




Posts

: 70


Join date

: 2016-09-11


Subject: Re: My Sprites & Animations October 9th 2017, 2:40 pm

---

「Necronomica Fantasy」

For a character I'm spriting, although going kinda slow with the wip.



Last edited by Aℓίcℯ on November 10th 2017, 7:42 pm; edited 1 time in total
chuchoryu




Posts

: 3198


Join date

: 2012-10-04


Age

: 28


Location

: Mèxico


Subject: Re: My Sprites & Animations October 9th 2017, 2:46 pm

---

Atice? the Atice who made MKvsSF Chamelon firts chars in 2007? it is you Im very glad you here bro!! all my Tekken Mugen works are inpired by you in Chameleon from MKvsSF3 by PROXICICE long ago


NamelessOnlinePlayer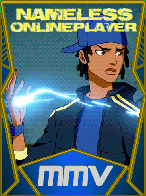 Posts

: 657


Join date

: 2015-09-27


Age

: 18


Location

: Mexico City


Subject: Re: My Sprites & Animations October 10th 2017, 1:18 pm

---

@chuchoryu wrote:

Atice? the Atice who made MKvsSF Chamelon firts chars in 2007? it is you Im very glad you here bro!! all my Tekken Mugen works are inpired by you in Chameleon from MKvsSF3 by PROXICICE long ago



It's Alice, not Atice. Not the same user.
Aℓίcℯ




Posts

: 70


Join date

: 2016-09-11


Subject: Re: My Sprites & Animations November 10th 2017, 7:50 pm

---
chuchoryu




Posts

: 3198


Join date

: 2012-10-04


Age

: 28


Location

: Mèxico


Subject: Re: My Sprites & Animations November 11th 2017, 12:37 am

---