CAROL / BRENDA from captain commando Base (elektra)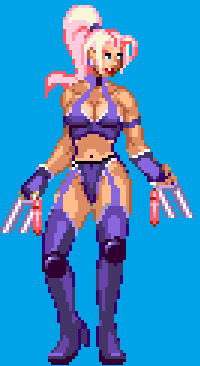 i Don´t know the difficulty grade to edit her, but i will try, if it´s possible, i could make her too.
i will analyze what the easier char to next edit.
-------------------
editted:
changed color
bikini body modified
accessories added to boots.
katana´s sword added instead to whip.