Hi Guys, Long time ago i want to make this stage for MUGEN, (but i dont know how to rip from emulators) so; thanks to my friend kyoman, finally found an image to work on it.
So here we go.
This time I bring you, Sagat Stage from SF1, (LESSARD Style

)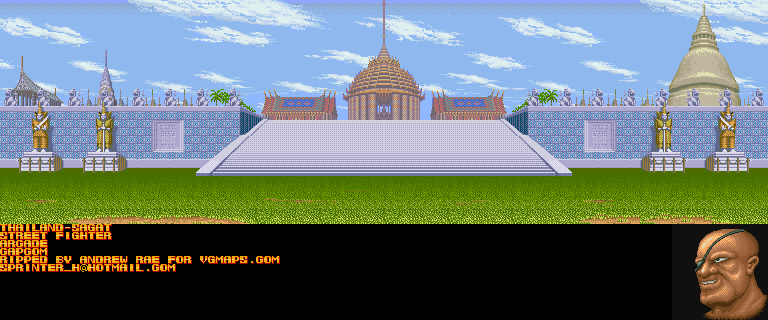 Features:
Animated sky (new sprite)
Fully divided in layers (Was a Hard work
)
New sprites elements, (like golden buda
)
Some smoothed sprited (1st time i do something like this

)
Edited sprites, resized and recolored
Deltas in all elements
Adjusted zoffset & boundlow
Wide stage
As always Zoom and superjump.
Im embarrased because i never say tanks to Cybaster, without his GREAT stage tutorial, i never dare to edit and make stages, so:
Thanks to Cybaster for tutorial

         to Andrew Rae from VGMAPS.com for rippin the stage base
         to kyoman for help me to find the rip in VGMAPS.com
         to capcom for the original sprites and awesome games
         and all my friends of MMV for download and support my works (You Guys Rocks)
         and especially to my beautiful wife for be part of my life.
I hope You like it
Please leave comment (I dont ask to much

), and all feedback is welcome
Enjoy and have fun
mediafire.com download/qau2hqhe7oyiidu/SagatStageSF1b.rar