ok do the following:
Let's say you want to do an ending for Ryu. Use this link:
http://lmgtfy.com/?q=mugen+storyboards
1. select the Storyboards - Downloads - The MUGEN ARCHIVE link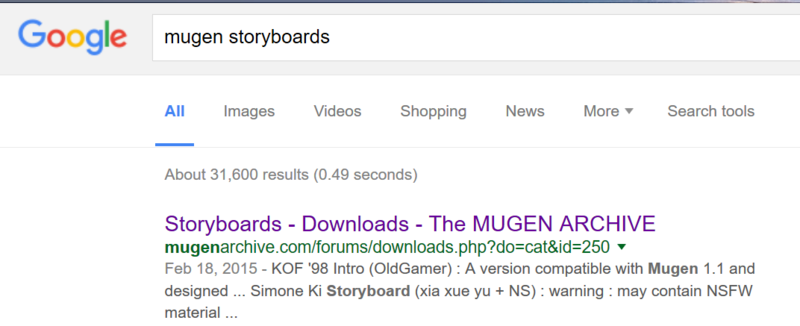 2. scroll down and select this one by ELECTRO for example:

3. ok let's go ahead and download it
4. Find where you downloaded your file, extract/copy etc to your desktop. it should be named Ultimate_Ryu_SF2_Intro-Ending_Pack and look like this:

Have a look inside. You should have the following files: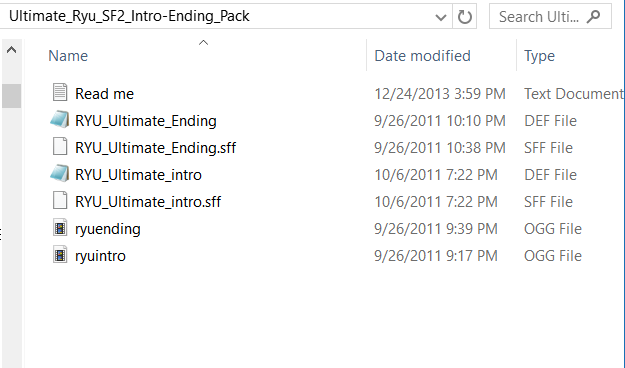 5. I've got a Ryu in my mugen, so i'll move (copy/paste if you prefer) the the files inside of that folder like so: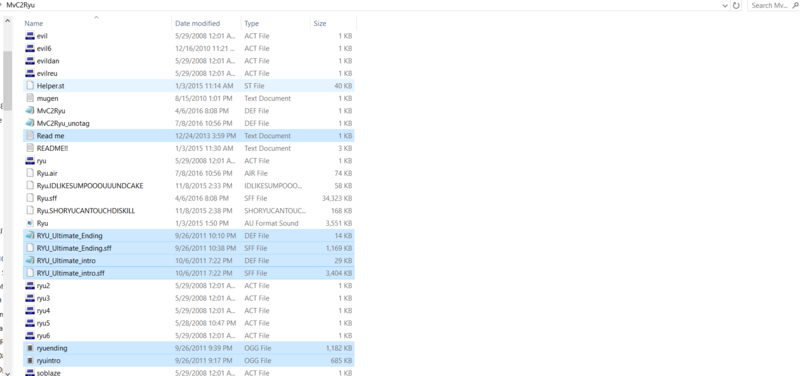 6. From here you can finish adding the ending in two ways. I'll paste the intro/ending text here from the intro/ending def files.
RYU_Ultimate_intro.def
RYU_Ultimate_Ending.def
for reference, I've simply copied the texts from these two files:
From here you can open Ryu in Fighter Factory 3. So when you do you'll notice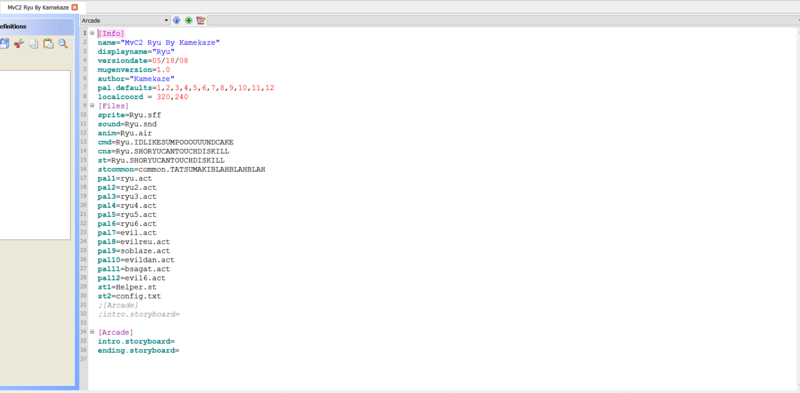 the bottom this text
[Arcade]
intro.storyboard=
ending.storyboard=   simply add the above text so it will look like this:
[Arcade]
intro.storyboard=RYU_Ultimate_intro.def
ending.storyboard=RYU_Ultimate_Ending.def
You can also do this through the Ryu .def file in the same manner.
You've just added your intro and ending for Ryu. When you play with Ryu it will look like this Hope this helps.
It's the same process for all characters for the most part. If you run into any problems let me know