luciangarude




Posts

: 166


Join date

: 2013-03-08


Age

: 29


Location

: Brazil


Subject: Re: Mr. Freeze - MMV Forum WIP July 15th 2016, 2:45 pm

---

@warecus wrote:

You can use cables gun just extend it a few pixels to give it a longer barrel


I really do not know how to sprite a weapon
[You must be registered and logged in to see this image.]
Mistah Jorge




Posts

: 1935


Join date

: 2013-07-04


Age

: 19


Location

: Portugal


Subject: Re: Mr. Freeze - MMV Forum WIP July 22nd 2016, 3:42 am

---

@Doom wrote:

@Yunnin wrote:

I'm up for coding, but I need somebody experienced to help me checking the codes after finished, just to avoid random bugs



Great !! Thanks Yunnin ...
Surely we will find a coder to support you ...

Now we need a couple of brave spriters ...


i can't code anymore but i can check code ir you guys show them to me
Doom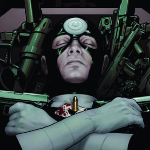 Posts

: 4384


Join date

: 2014-08-22


Subject: Re: Mr. Freeze - MMV Forum WIP July 22nd 2016, 7:56 am

---

Excellent !!

I think we have almost armed team.

The first thing we need is someone to arm the sheet.

I do not use sheet, but I imagine you yes ...

_______________________

Who is available for that job?
volzzilla




Posts

: 6315


Join date

: 2012-05-02


Subject: Re: Mr. Freeze - MMV Forum WIP August 20th 2016, 10:19 am

---

assuming this will ever happen, my original suggested main base in solo was updated recently at: http://striderboh.web.fc2.com/index.html
skhsato123




Posts

: 1112


Join date

: 2013-04-04


Age

: 31


Location

: Egypt


Subject: Re: Mr. Freeze - MMV Forum WIP August 20th 2016, 11:21 am

---

This WIP among with Deadshot of chuchryu are most anticipated by many
DC chars have unique taste than marvel is like to create new world bcuz Capcom created already basis official for the now expanding marvel UNIVERSE by creators
But DC is like from scratch
skhsato123




Posts

: 1112


Join date

: 2013-04-04


Age

: 31


Location

: Egypt


Subject: Re: Mr. Freeze - MMV Forum WIP May 13th 2017, 1:51 am

---

@luciangarude wrote:

@warecus wrote:

You can use cables gun just extend it a few pixels to give it a longer barrel


I really do not know how to sprite a weapon
[You must be registered and logged in to see this image.]


This is perfect for Freeze i hoped this WIP to be revived