Hello Friends! I haven't been on in a LOOONG time and i decided to post something.
If anyone wants an OC just tell me what he/she looks like.
On a somewhat funny note i fused my OC with my gf's OC. if anyone else wants this then ask please im bored asf xD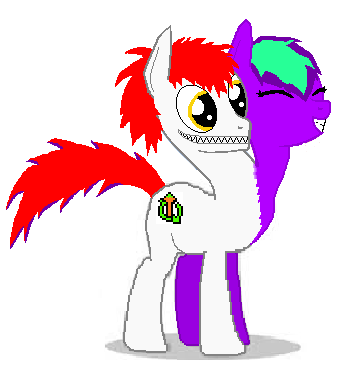 My OC is Sinzross the white one.
My gf's OC is Bell the purple one