Doom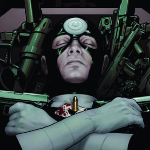 Posts

: 3808


Join date

: 2014-08-22


Subject: Damage dampener. Wed 6 Apr - 6:40

---

My coder needs a damage dampener on our char.

But he don't have too much experience with this kind of thing. He need someone who could teach him how to properly integrate a damage dampener.

Experienced coders can give us some advice?
Yunnin




Posts

: 1406


Join date

: 2015-08-23


Age

: 21


Location

: Brazil


Subject: Re: Damage dampener. Wed 6 Apr - 8:39

---

Just commenting to follow the thread. I'm really curious about this part of coding
btony89




Posts

: 2136


Join date

: 2015-06-04


Location

: México


Subject: Re: Damage dampener. Wed 6 Apr - 9:34

---

borewood already posted this damage dampener guide, it could be helpful.

@borewood2013 wrote:

About MUGEN Damage Dampening, there are several ways to do, one way you can read about at the Elecbyte's wiki here:  https://web.archive.org/web/20150510210446/http://elecbyte.com/wiki/index.php/Damage_Dampening

Yet I think it kind of depends on the game play of the MUGEN character.  If it is combo-happy then a Damage Dampening seems like a must for some normal chains and 2-in-1's, while if it rarely has combo-ability then a Damage Dampening is better made for the multiple-hit EX and hyper moves.  Most Damage Dampening features do not work with a non-combo-able attack I guess......by the way, throw-type moves are something you may also want to plan more carefully when doing Damage Dampening......
Doom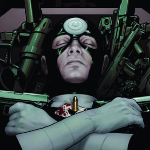 Posts

: 3808


Join date

: 2014-08-22


Subject: Re: Damage dampener. Fri 8 Apr - 6:45

---

Thanks btony89 and borewood2013 !!