Hello friends I want to share this Tutorial for those that like to make 3D chars, there is one tutorial in youtube by Low 9.0:
He and Varia31 have used this method already.
STEP 1:
Get Xnalara and Photoshop:
For Xnalara you need to have installed Net.Framework 3.5 and XNA Framework 3.0, just set it in google they are nothing heavy. Xnalara:
XNALARA
For Photoshop buy it
 or download it from Intercambiosvirtuales.org
STEP 2:
Get a model (format .mesh a lot en Devianart), there are a lot of characters from MVC3, SFXT , Tatsunoko vs Capcom, Super Smash Bros. for Wii U, DOA, etc, etc, etc.
Example: Ryu from Marvel vs Capcom 3:
mvc3 ryu
STEP 3:
Open it with Xnalara, paste your model in a folder, in the folder DATA and then: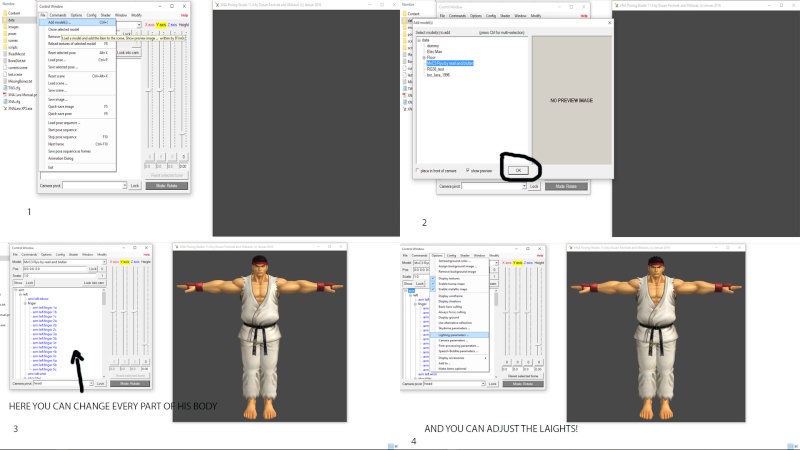 STEP 4:
You can also find poses (.pose) to buy time, I found this page:
Xnalara poses
For ryu I found this pack:
STREET FIGHTER PACK OF POSES
Just place the files or folders in the folder Poses, And then: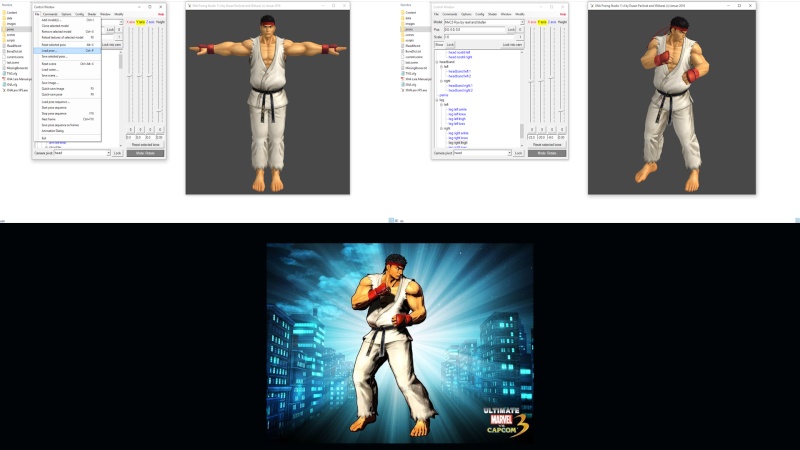 STEP 5:
Save the scene when you make your own pose and save the picture to open it in Photoshop: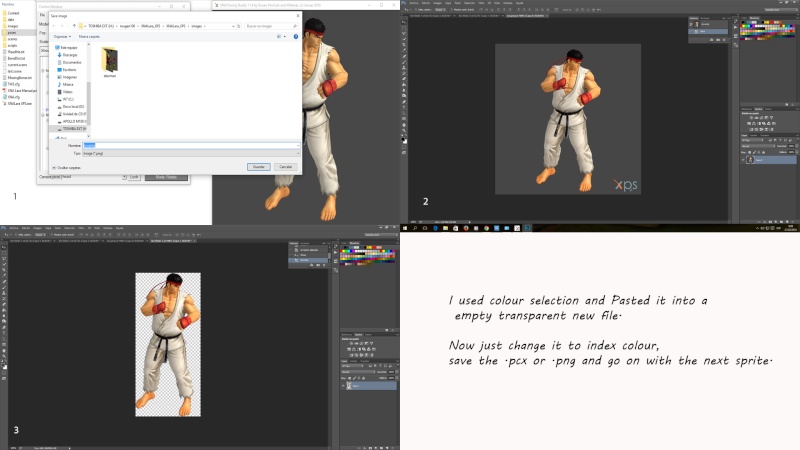 I hope somebody use this tutorial to make more missing chars from the crossovers.
 I got one idea, why don't we create a group of facebook, Xnalara makers for example and for rule every member need to do 2 sprites, imagine if we get 200 members or more!! chars will come pretty faster into the reality of M.U.G.E.N. just one idea for those that don't have time in her lives but want to make something like me:
I have done my 2 first sprites: