volzzilla




Posts

: 6580


Join date

: 2012-05-02


Subject: Re: Regarding lies on CrusaderCast Sat 16 Jan - 14:20

---

@Angelus_Silverhead wrote:

CrusaderCast... These guys can't live without mention of MMV. We are gods for them or something, haha? It makes me smile. I understand that you are angry bacause of these edits... it is really very lazy edit, when even stance is not changed. But some people still want to have it. They are not think about the feelings of original creators. Sad... but truth.


there are no edits. they do not exist. carpa5 just made sprites because that is how he sprite edits, directly in fighter factory.

they took a screenshot he used to show off his sprite editing work and lied about them being full characters all for the sake of drama.
sp1r1t3d





Posts

: 14


Join date

: 2012-05-20


Subject: Re: Regarding lies on CrusaderCast Sat 16 Jan - 15:23

---

It's really messed up how elitist that group has become. Really reminds me of Scruffy Dragon towards the end where they ripped on everyone whose work wasn't up to their interpretation of par. I might even go as far as to say its worse. I mean logansam shared content for their holiday event, and they were still taking pot shots at him in the release thread. They even were harsh on some members of their community who found the event lacking in content. I mean it's just there opinion no need to attack them. Now compounded with this situation, it makes that place so vitriolic.
volzzilla




Posts

: 6580


Join date

: 2012-05-02


Subject: Re: Regarding lies on CrusaderCast Sun 17 Jan - 22:46

---

it was recently lied about again in the topic in question on crusadercast that carpa was this vigilante person.

first thing i want you to do is consider the source. this is from the same people that did this to tank402 leading him to say...

@tank402 wrote:

do not email me at my hotmail accnt with the he said she said crap,and do not make fake accounts and message me bullshit saying so and so leaked my sprites. i know your a fucking liar whoever you are hiding behind the sindel accnt because first off I NEVER SENT VOLZILLA A COPY OF THE SPRITES TO START WITH! and the only time they where leaked i did it personally for 5 minutes in a post. pseudoingles got the sprite of mine wich he used from a post of an animated gif months ago,so please in the future before you act like a chickenshit again and make a phony accnt to hide behind and send me messages stirring up drama to try and get me to leave mmv or flip out on somebody for leaking my shit.KNOW YOUR FUCKING FACTS FIRST YOU IMBISOLIC TWAT. have an awesome fucking day douchebag and honestly if you plan on leaving this site like u said in your mssg,good fucking riddance because no site needs people who lie to instigate drama and fights like you,whoever chickenshit you may really be.


because he got this PM



anyone that can do that is very comfortable with lying.

===

this is the IP info in this lie: http://www.ipgetinfo.com/index.php?mode=ip&ip=187.133.206.80

notice the hostname please as well as click the little minus symbol in the upper left corner to see the geographical location as northeast of guadalajara mexico.

now here is IP info on carpa5. when you look at it, again, notice the host info please...



every single post he made from late december until now has used the IP address listed with the 230 posts. those dates include the timing of whoever posted from guadalajara, mexico as vigilante.

click all of these links to show the IP info from his most used IP addresses. all of them will show mexico city:
http://www.ipgetinfo.com/index.php?mode=ip&ip=187.189.114.118
http://www.ipgetinfo.com/index.php?mode=ip&ip=187.188.152.241
http://www.ipgetinfo.com/index.php?mode=ip&ip=187.174.167.66
http://www.ipgetinfo.com/index.php?mode=ip&ip=187.188.152.226
http://www.ipgetinfo.com/index.php?mode=ip&ip=187.188.152.234

if you are not familiar with mexico geography, mexico city and guadalajara are very far apart as proven by: https://www.google.com/search?q=guadalajara+to+mexico+city&ie=utf-8&oe=utf-8
...which means little difficult to be in 2 places at once that are so far away from each other.

===

more proof, there is absolutely nothing for carpa to gain by impersonating this vigilante person on CC. especially considering the number of PM's i've had with logansam, which is probably more than twice that many to carpa all of which to both regarding getting relations between the 2 as best as possible.

now think who is to gain by causing the kind of drama that happened? just CC people.

finally, look at the english. whoever typing behind the vigilante account is obviously much more comfortable with english. and never once has carpa ever shown any interest in saint seiya regarding his posting habits. in fact it is rare for him to post in topics related in stuff other than comic mugen.

===

yes i know, alot of info to go through, but considering the sheer duplicity of the CC lies, wanted to counter as much as possible. in short, it was not carpa posting, it was about something that did not exist and as seen in the beginning of the opening of this post, certain people there love to tell lies all for the sake of drama.

the one and only thing they proved was their banning of Predator, Shining, Cristianomelo (they had also banned Angelus Silverhead) for nothing.
NamelessOnlinePlayer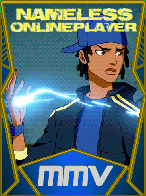 Posts

: 637


Join date

: 2015-09-27


Age

: 18


Location

: Mexico City


Subject: Re: Regarding lies on CrusaderCast Sun 17 Jan - 23:21

---

Just to add some more information to Volzzilla's post, when I searched "ss foro" I've found 3 different Saint Seiya forums, but only one of them offered MUGEN downloads:

However, no Superman edits exist in there, only Saint Seiya characters and stages(and apparently only 3 downloads have working links):