CARNAGE777




Posts

: 546


Join date

: 2014-02-09


Age

: 28


Location

: mexico


Subject: LOOKING FOR THIS SCREENPACK HELP!!! November 20th 2015, 8:55 pm

---

HELLO TO AS SOMEONE WITHIN THE COMMUNITY WILL KNOW OR DOWNLOAD THIS CAN COUNT screenpack ? It CALLED MORTAL KOMBAT VS DC MUGEN Tourment .

HOLA QUE TAL ALGUIEN DENTRO DE LA COMUNIDAD TENDRA O SABE CONDE PUEDO DESCARGAR ESTE SCREENPACK? SE LLAMA MORTAL KOMBAT VS DC MUGEN TOURMENT.
btony89





Posts

: 2136


Join date

: 2015-06-04


Location

: México


Subject: Re: LOOKING FOR THIS SCREENPACK HELP!!! November 20th 2015, 11:14 pm

---

lo siento, pero encotre el screenpack pero esta offline, devido a que alguien lo subio a megaupload

, este es el lugar, quiza alguien lo  tenga desde el 2010, pero estria muy dificil.

http://edysmugen.blogspot.mx/2011/11/mortal-kombat-vs-dc-universe-mugen.html
Doom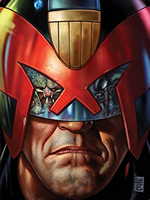 Posts

: 6071


Join date

: 2014-08-22


Subject: Re: LOOKING FOR THIS SCREENPACK HELP!!! November 21st 2015, 12:11 am

---
SIRALEXBABY




Posts

: 1226


Join date

: 2013-01-09


Subject: Re: LOOKING FOR THIS SCREENPACK HELP!!! November 21st 2015, 12:18 am

---
Sponsored content

Subject: Re: LOOKING FOR THIS SCREENPACK HELP!!!

---