TUTORIAL TO KNOW HOW TO MAKE THE STAGE PREVIEW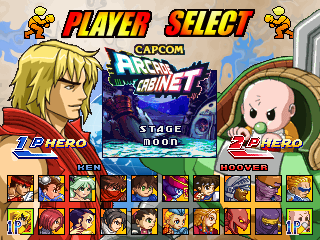 STEP BY STEP
1 - MAKE A SHEET LIKE THAT:
EXAMPLE:
AMPLIFIED TO SEE BETTER: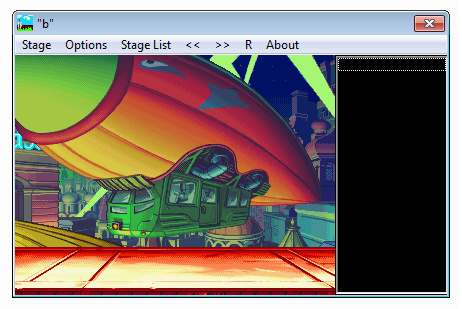 use the stage viewer to capture the stage images pressing the KEY F8
save the sheet in BMP 256 COLORS.
2 - open the FONT FACTORY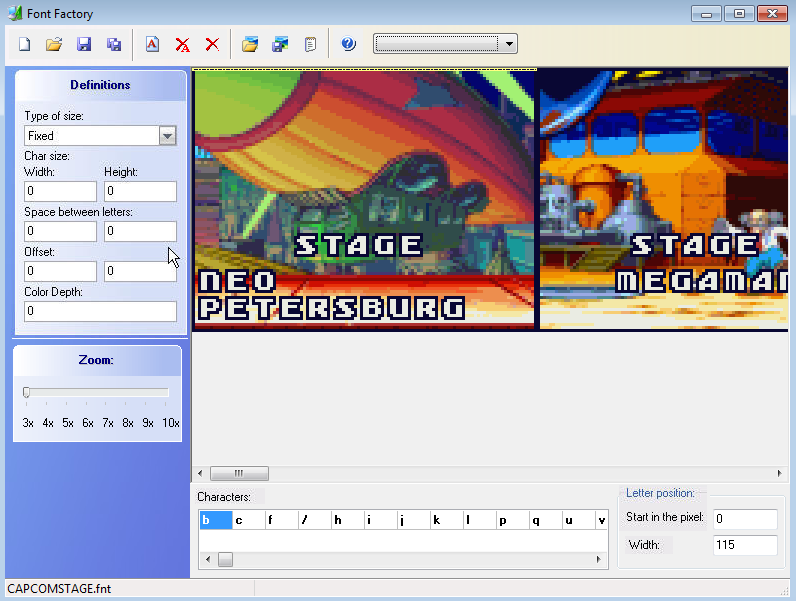 Follow it:
in type of size = set up in variable,Because is not fixed. fixed is only when the letters are alphabetical sequence.
width and height = set up 0 and 0
space between letters = set up  0 and 0 if you make all without space.
offset = set 0 and 0
color depth = set 256
3 - each image must to be named like a alphabet letter or symbol.
you only must to use these letters B,C,F,G,H,I,J,K,,L,P,Q,U,V,X,Y,Z
Don´t use the letters that form the phrase random select. avoids bugs.
4 - in letter position
start in the pixel  and width
you must to set the angle to appear each image.
in my case is like that:
start in the pixel = 0
width = 115
example:
0
115
115
115
230
115
you always must to set the double untill the end,but the width is the same.
5 - in the each stage you need to set the corresponding letter for each image,like that the mugen will shows the image equivalent to stage because the letter.
example:
[Info]
name = "b"
;name = "Neo St.Petersburg"
6 - save the font with the name you want and add in the font.folder.
DOWNLOAD MY FONT FOR YOU TO SEE IT BETTER:
DOWNLOAD LINK :
4shared.com/rar/9sTVNqrYce/STAGE_PREVIEW_FONT.html?