[center]
1up MUGEN screenpack 1.0/win Mac or Windows version
Hello Mugen community! I have worked on my own screenpack for mugen 1.0/win... I sort of fused elements from broken mugen and another screenpack with a little bit of Graphic Design effort I had created this style.... Some of you guys here before were asking me once before to upload it! so here it is guys if you want it. I have already packed it for both windows version and for all you Apple owners out there works on Mac O SX 10.6.8 (thats my operating system that it works on but should work for most).
Sorry about the file size of download... but it should be worth it.... Also included one stage I had designed and created 'Luna Park Sydney' and a digitally remastered Quatic Centre stage.
I hope you guys enjoy it ;o)
These are not my own illustrated artworks as can do it but would take me forever.... I gathered these amazing artworks and collaged/manipulated  them together with the power of photoshop to create a real arcade feel to this screenpack.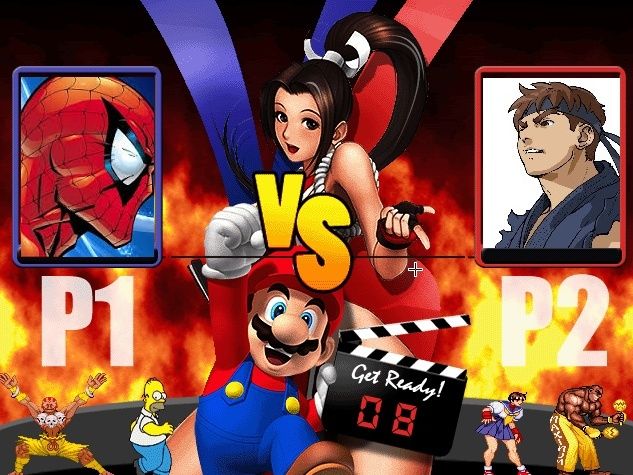 mugen 1.0 version download:
4shared.com/zip/U9y8Meoyba/1up_mugen_arcadeV2_screenpack.html