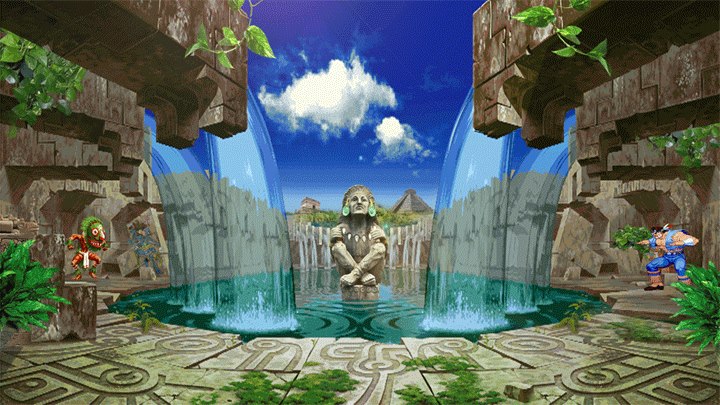 Mugen Stage Edit: Mayan Quatic Temple Hi res
Mugen Version: winmugen/mugen 1.0
Animation: Yes
High Jump: Yes
Soundtrack: Pacifica - Kito & Reija
Description: I Modified the Stage Aquatic Temple from a 2d fighting game I like and made it higher res. Added the Mayan god statue in the background, more greenery, 2 sprite animated gif on eachside... Mudman and T.Hawk.
view animation of V1:
http://makeagif.com/i/K61UBx
Download link below for V1:
http://www.4shared.c..._Temple_HD.html
New Updated Version with no THawk or Mudman below
I have reworked on the AOF3 Aquatic Stage and more improvements with no loss of colour as well as digital improved.
view animation of V2:
http://makeagif.com/i/MLxQD1
Download link below for V2:
http://www.4shared.c...emple_HDv2.html