duracelleur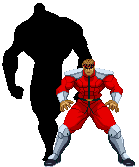 Posts

: 145


Join date

: 2012-06-22


Age

: 57


Subject: Re: Custom 2DFM95 Kinnikuman updated by Borewood2013 2014-11-22b November 25th 2014, 3:45 am

---

borewood2013 wrote:

@Staubhold wrote:

Will test and give feedback.

@duracelleur:
>> This one was called "Muscle Man" in France in the 80s.
Oh really?  "Muscle Man" sounds like a direct word-to-word translation I guess.....by the way, what is the real French name of his please?

https://www.youtube.com/watch?v=ja_xAFUILo8

lol
gui0007




Posts

: 692


Join date

: 2013-03-22


Age

: 26


Location

: Palhoça, Florianópolis


Subject: Re: Custom 2DFM95 Kinnikuman updated by Borewood2013 2014-11-22b November 25th 2014, 6:35 am

---
TripleMugen372015




Posts

: 40


Join date

: 2014-12-29


Age

: 39


Location

: Ask me and I will tell you. Thanks.


Subject: Re: Custom 2DFM95 Kinnikuman updated by Borewood2013 2014-11-22b December 29th 2014, 1:00 am

---

WOW!!!

it's Kid Muscle... I've been wondering when will someone is going to create him. I'm going to download him and test him out. He looks great. I checked out the video and man does he have his signature insane moves/finishers from the manga anime and the tv anime. I loved the GameCube game that came out like 15 yrs ago. I just wished I didn't sell it and now it's hard to find it. At least he's been done now in MUGEN. Also I hope you get to do his other friends as well. Great work.
volzzilla




Posts

: 6600


Join date

: 2012-05-02


Subject: Re: Custom 2DFM95 Kinnikuman updated by Borewood2013 2014-11-22b December 29th 2014, 9:26 am

---

@TripleMugen372015 wrote:

WOW!!!          it's Kid Muscle... I've been wondering when will someone is going to create him. I'm going to download him and test him out. He looks great. I checked out the video and man does he have his signature insane moves/finishers from the manga anime and the tv anime. I loved the GameCube game that came out like 15 yrs ago. I just wished I didn't sell it and now it's hard to find it. At least he's been done now in MUGEN. Also I hope you get to do his other friends as well. Great work.

welcome to our community

glad to have you here

@borewood...apologies for taking so long in feedback. other than giving private feedback help to chimoru on blue beetle, i've fallen behind in all those kinds of things for many releases
Sponsored content

Subject: Re: Custom 2DFM95 Kinnikuman updated by Borewood2013 2014-11-22b

---