Hello everyone, it's may 7,
it's now time to celebrate mmv and batman's birthday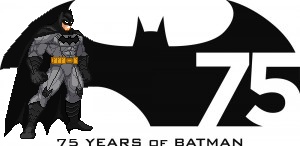 MMV has been created 2 years ago, and batman in may 1939.
FIRST, i would like to thank everyone that helped me with their support on this forum you have all been the more active here in your posts in the wip thread and it's really a big help when you know so many people are behind you.
Now before you can play with it, i would like you to read this carefully, this char is the first of my project that you will see more in the days to come, i just want you to know that i like positive feedback and i will learn from your negative feedback.
Because this is the first char i have fully coded, there must be some errors here and there, so if you could explain what the problems are, please do so with screenshots, a lot of explanations, and posting the sprites or what the code should be.
If you don't do this, i will repeat the same and same errors in the next ones, because if i knew how to do this i would do it.
Now let's go back to the char himself: BATMAN.
This is not the final version, an update should come by the end of the year , i think with the superman intro now deleted, and a lot of other things.
here are the crédits:
credits to those that i took some of:
dcvsmarvel template from buyogg, and some of zvitor's. AI moves by colosse.
thanks for coding to mike mugen tutorials
thanks for batman's design sprites to capcom (captain america and cable, urien mostly), alucard, spiderbat.
some white rabbits parts (running mostly comes from emma frost by xfields)
thanks to betatesters: cybaster, tumatae and colosse.
thanks to the kind comments that keep you going on: colosse, tumatae, cravd, skillfranck, Angelus_Silverhead, DARK!!, carpa5,
Spartan, XXDreamBrotherXX, Beto, Nova prime, DukeNukem 2417, Fightfan, wingnut, yolomate, Hypersonic, Ax, 3stars,
ZaikoNEONElementz, TRUEMicah, Cybaster, DONATELLO, Joulz, Jmorphman, readytofight, rodrigue,riklaionel, arsène Lupin,
deadpool,metamutant, Anarky, E.NIGMA, and a little guy named volzilla.
sendspace.com g27wj3
now let's enjoy the party