Hello to all
I follow some time this community,
but despite all this is my first message.
Sorry for my English, unfortunately I'm not good with foreign languages​​.
I am a longtime Marvel fans and I'm trying to assemble a good game Mugen inherent in the Marvel universe.
I wanted to ask you who are much more experienced and inserted in the universe mugen me if the image presented below is a fake.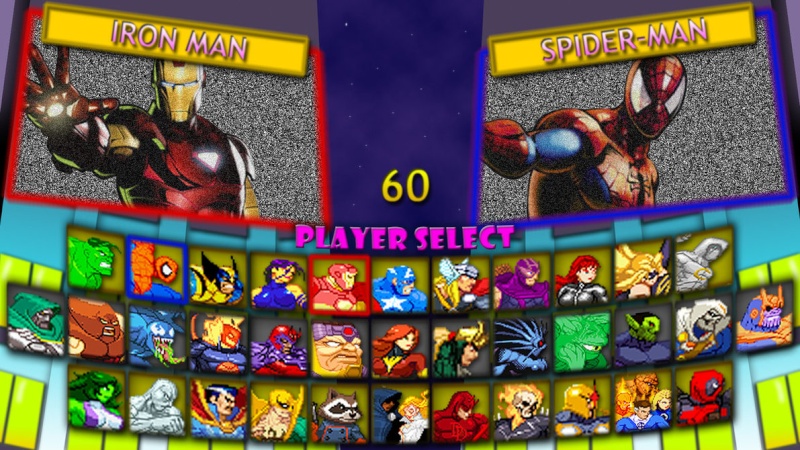 The screen shows
- Hawkeye
- moonknight
- Dormammu
- Dark Phoenix
- Loki
- Taskmaster
- She-Hulk
- Dr.Strange
- Iron Fist
- Rocket Racoon
- Cloack & Dagger
- Fantastic 4 (maybe the old char Invisible Woman whit helpers)
Some of these characters I'm looking for them for some time but except for some sprites edited
in your forum, in that of Crusader Cast and Infinity Mugen did not find much,
But it must be said that some characters like
- Medusa
- Drax the Destroyer
- Taskmaster
- Dr. Strange
- Etc ...
They appear as playable on some Youtube videos
and that people like
- Red Hulk
- Hope Summer
are present in the video game Avenger vs. X-Men
Site of Z-Vitor
but I found them present in any of your sites
like downloadable.
If you already have could you please tell me where to find them?
Sorry for the length of the message
and thanks to everyone for the attention and the immense work that
carry out with passion.