[Not MUGEN] Verdict Guilty (Windows (2016)) - an interesting Indie fighting game that has a mix of Capcom Street Fighter II and Sega MegaDrive/Genesis Eternal Champions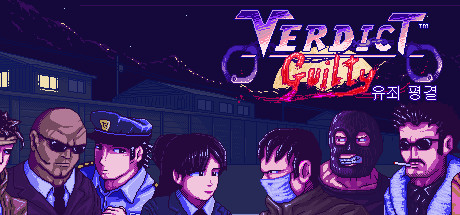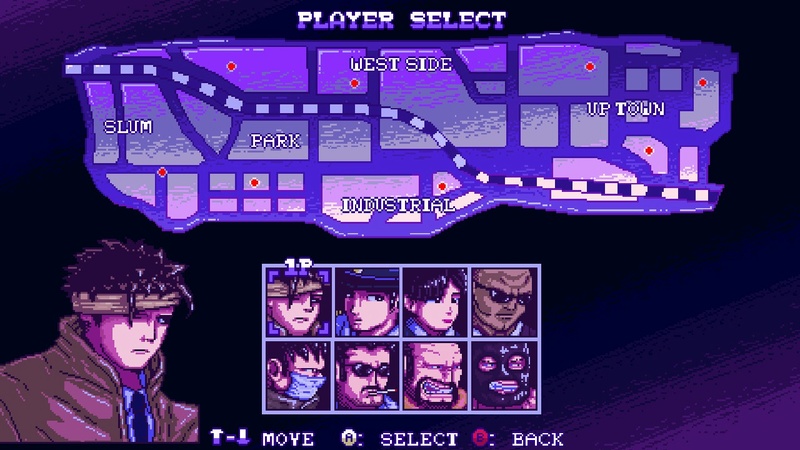 Verdict Guilty (Windows (2016)) is an exciting new fighting game featuring hand and gun combat set in the dangerous city of Neo Seoul.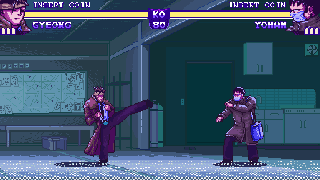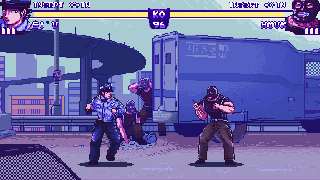 Neo Seoul has been hit with a wave of terrorist and crime attacks, only a few good officers remain willing to battle this new evil. Discover the dark secrets of Neo Seoul as you fight your way to uncover the truth. Choose your side cop or criminal, as you battle your way to unmask the evil syndicate crimelord himself.

In an age where the fighting game has been dominated by tournament focused enthusiasts obsessed with perfection, it's nice to have something a bit simpler around. Made by a UK based studio, Verdict Guilty is a cop versus criminals themed 2D fighter, basing its mechanics roughly around Capcom's Street Fighter franchise, plus a few tricks of its own thrown in. The game takes place in Neo Seoul, South Korea, where there's chaos brewing between the city's criminal element and corrupt police force, all connected by a scheming politician.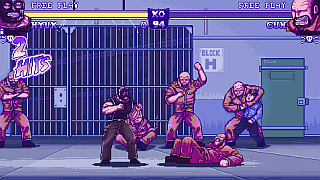 <=== Prison Break!
<== C.S.I.!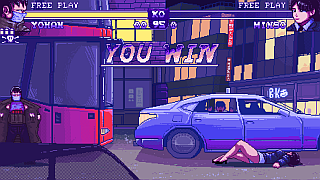 <== terrorist bomber man!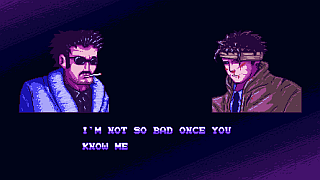 <== Do you trust what a criminal says like that? 

Some YouTube videos showing the game play of Verdict Guilty

:
Official web site here

:  http://www.verdictguilty.com/