Anybody remember the "2007 Mist" horror movie?  Good news!  A "2017 Mist" is on its way....

<= "2007 Mist" movie was a masterpiece of the Stephen King's novel of the same name

I still remember the super suspense of the dramatic ending in "2007 Mist"


Now, the "2017 Mist" is a WIP...........

: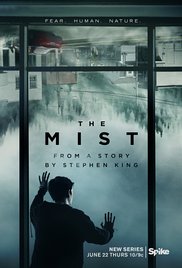 <= I hope it can excel the great "2007 Mist"