hi people! I'm planning to do a web comic in mugen 2d pixel style.
The story will follow a new series of power rangers in witch each member comes from another universe.
Here's the team by far:
-Red ranger: Peter Parker
-blue ranger: Solid snake
-black ranger: Bruce Wayne
-Yellow ranger: Samus Aran
-Pink ranger: Motoko Kusanagi
here's a sketch of blue ranger: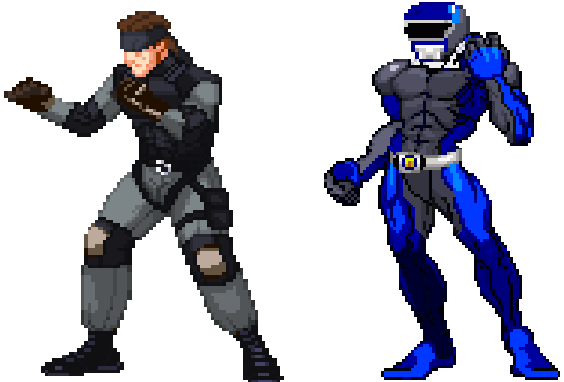 what do you think?
Some members to suggest?
Let me know!