Click on the image above to find out everything that happens while we celebrate 4 years of being open for our community!
A major thank you goes out to ragnarok_333 for his release of Yuna and Tidus as part of our MMV Birthday celebration
RobiWanKenObi showed off some very cool stuff regarding his Blink project you can discuss at:
Blink video preview by RobiWanKenObi
The Man of Steel has never looked so good thanks to MDS GEIST who just released a seriously cool edit of Superman new 52. Check the video before going to:
MDS GEIST releases an all-new Superman 52 edit
In a super surprise release, FlavioCamarao gave the MMV community the Headless Horseman character in release
More great OpenBOR news courtesy of rafhot at:
Video preview of X-Men 1980 OpenBOR by rafhot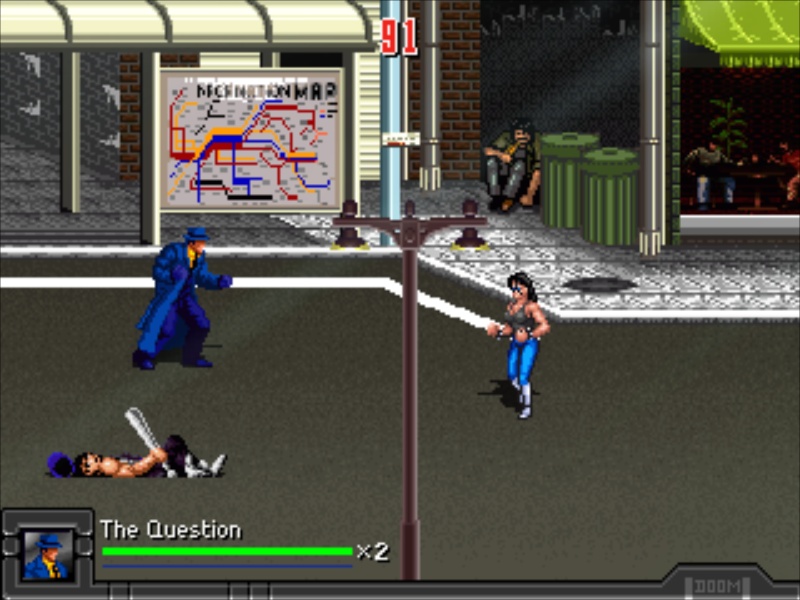 Thanks primary to our new Admin, Doom, we have completely
revamped our OpenBOR forum section.
As part of that, we also have some brand new OpenBOR Demos you can play in The Question by Doom and Superheroes by Goresickness. Both can be found when you click their representative picture.
Super-surprise video + WIP reveal for you in the forum of Exodus by Arkady, who is a passion project of his. Find out more about all of this here:
WIP: Exodus by Arkady w/video preview

The MMV Birthday event had a bunch of character releases today. First was CVS releasing Zero. Then skhsato123 released betas of Space Ghost, Ares, and Nebula. Finally, odin123 updated Batwoman. Each image will take you to their respective topic. Thank you to all of the people involving these releases.
A long time project that began as custom hand-drawn sprites by cravd has come to fruition with the help of many people here at MMV. After watching the video, find out more at:
She Hulk released!


FlavioCamarao really ruled this day of our birthday event with the release of Alexia Ashford from Resident Evil, a Plants vs. Zombie stage, and Dr. Robotnik. Clicking any of their images will help you find the download and discussion topic
On day 7 of our Birthday Event, a long-time MMV community favorite full game project had it's demo get a major updated release thanks to our friend Fabry Taz. The image above is hyperlinked to the topic
logansam has revealed a very cool new project of his in War Machine. Check the video, then discuss it here:
WIP Reveal: War Machine w/video preview by logansam
Thank you to chuchoryu for celebrating the MMV community with the release of numerous characters: Kazumi Mishima, Samus Aran (2 versions, Zero Suit, Powersuit) and 3 Metroid-related monsters. Clicking any of the images above will take you to their download and release topic to discuss
The Acolytes, an X-Men villain team is now in your Mugen in bonus character form thanks to Arkady. Watch the video, then find out more at:
Acolytes Bonus Match by Arkady released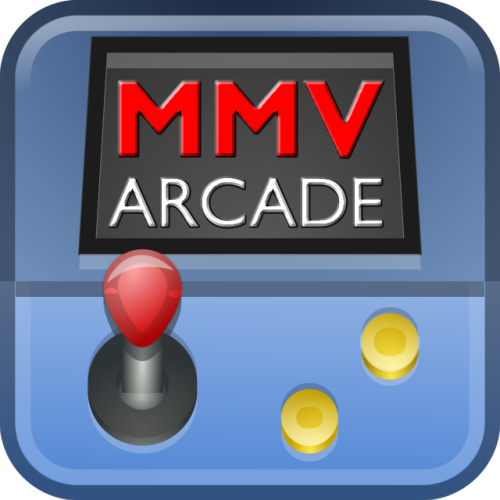 We have an all-new way to interact in our community thanks to our new admin, Doom. There are numerous games to play in the MMV Community Arcade and we will organize various things with it.
The 2016 MMV Birthday event kicks off in style with an extremely cool gift courtesy of logansam in:
Agent Venom by logansam released
RAHLONNIR is back and has vastly updated Punisher. Click the preview above for download and information
Watch the latest video from Fabry Taz on his MK full game project he showed off for the MMV Birthday here:
Fabry Taz shows a new video preview of MK Legacy Full game
Here are some of our other character releases as part of our event that you can find out more about when clicking their image. Jax Briggs by CARNAGE777 and fede de 10, Hulk Mix Edit by ldpp, Iron Fist updated by fede de 10 and ldpp, Black Canary beta by fede de 10
The characters listed above had some cool WIP news for you as part of our birthday event: Heimdall by Arkady, Space Ghost by skhsato123, Abyss by Predator
A sprite contest has been organized as part of our 4th Birthday celebration with a theme to enter of birthdays or parties. To submit your entry or check out those already submitted, click the icon
Other announcements/content
Doom named MMV Admin
MMV Avatars pack released by thatbloke78
Daphne Blake by Beanfan updated
Comic Palette pack by WARMA
Portrait Pack by Tsuyoi released
mazemerald releases a Final Fight stage pack
SmartMosquito releases Port Pack for MUGEN Multiverse screenpack by Duracelleur
buanbuan shows off some very cool Marvel Mugen projects for the MMV Birthday
MatreroG releases Return to Akkaba stage
MatreroG releases Genosha Under Apocalypse stage
MatreroG releases Apocalypse Chamber stage
FlavioCamarao shows off a bunch of his Mugen projects
WIP Reveal: Batman Arkham Knight by alejandro iaccarino
Crime Syndicate Mugen project news from carpa5